Product Description
Features:
7 Color changing LED lights
4 time setting modes
Waterless auto shut-off function
Standard silent mode design
Anti-skidding design with silicon
Capacity of Water Tank:200ml
Raw Material:PP
Working Time : 5.8-6.3H
Specifications:
1. Product Dimensions: 127mm(D)x86mm(H)
2. Weight: 325g
3. Voltage: AC100-24V 50-60Hz DC24V650MA
4. Wire: 170CM
5. Power: 13W
6. LED 4pcs
7. Accessories: User Manual, Adaptor, Measuring Cup
8. Ultrasonic Rate: 2.4Hz.
Product Description

:
Working mode: LED seven-color conversion night light, water tank for a long time spraying, colorful luminous, no need to add water. Frequently, convenient and practical, can be used as a desktop decoration to create a comfortable atmosphere.
Clean life: Ultra-quiet ultrasonic operation keeps your living space clean and properly moisturized, preventing dry air and flu/cold infection.
Not only humidifiers, but also night lights, the bottom is non-slip; Providing you with the purest air quality and worry-free operation, humidifying the air, making breathing easier.
Calm your mood: it applies to bedrooms, offices, tours, etc. It can also be placed at home, yoga, office, spa, bedroom, baby room, reducing the taste of cigarettes, cooking and pets.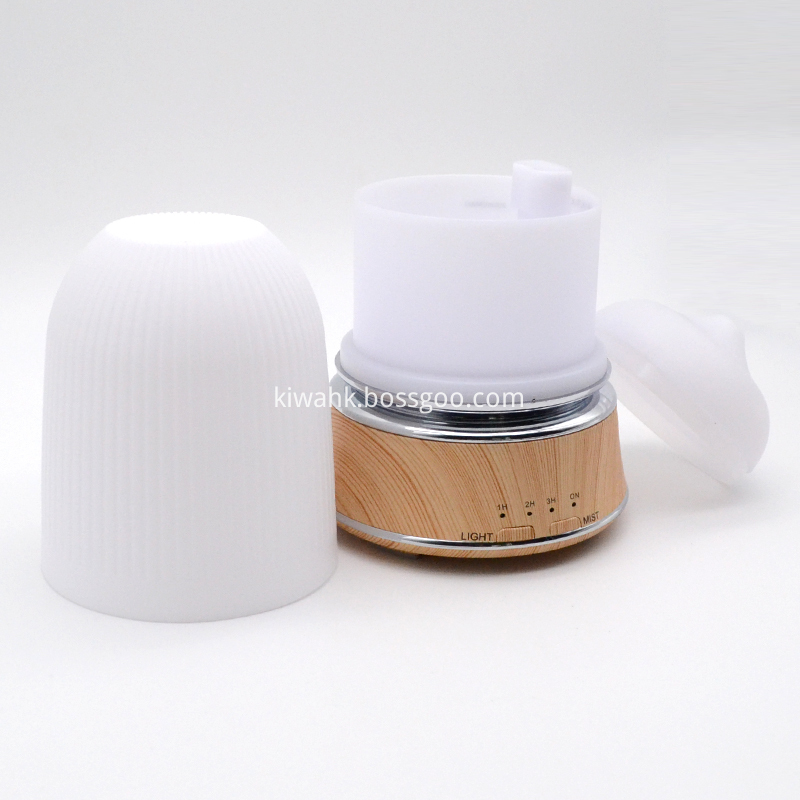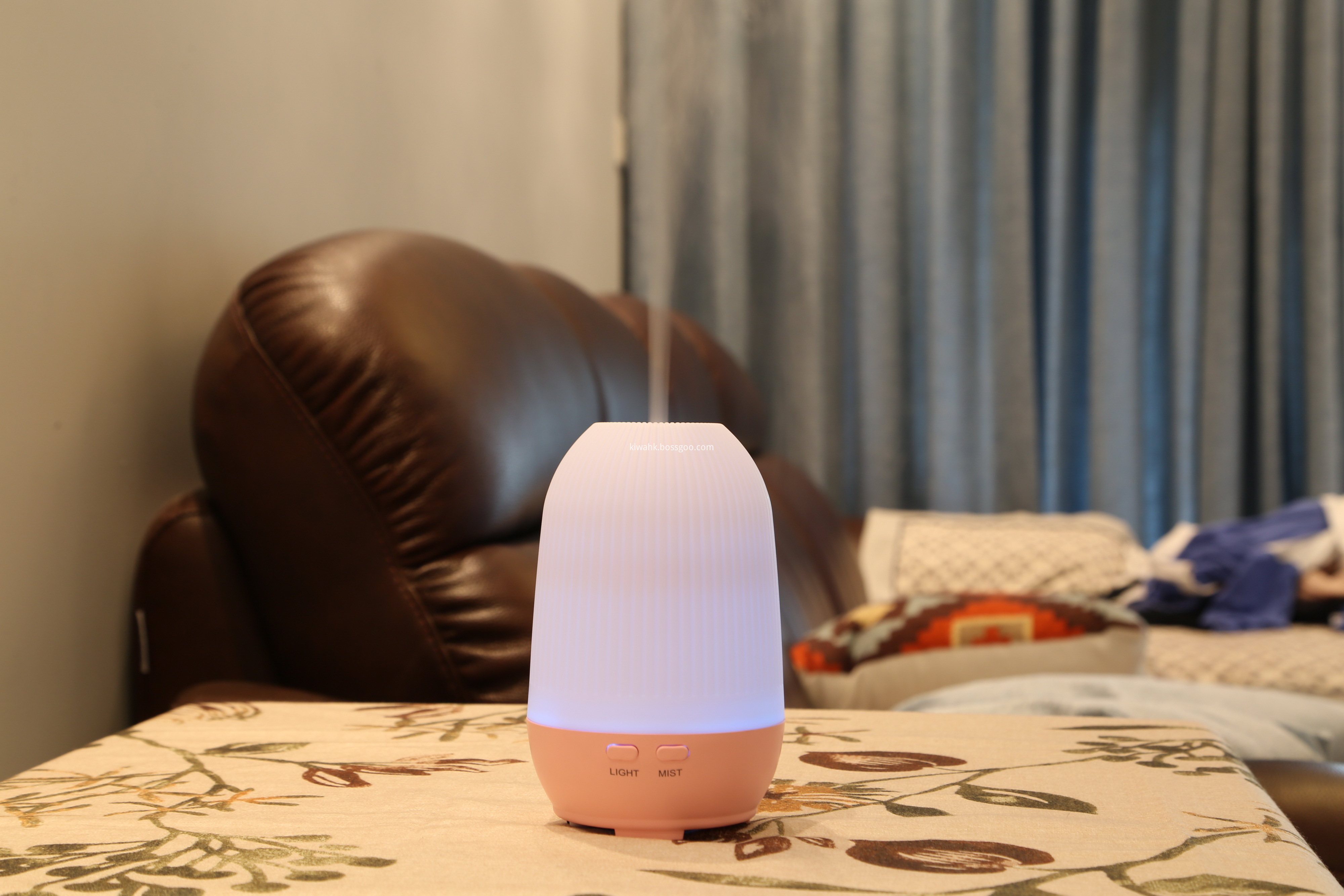 Note:
1. Please chose the Water-Soluble Essential oils for better experience.
2. To much water may lead to little mist. Please do not add water over MAX line.
3. This is an Essential Oil Diffuser, but you also can use it as a humidifier if you like.